Many businesses we meet from the LocalSEOexperts.biz state they are not writers and have a difficult time finding someone on their staff who can write effectively. So what is effective writing and content for a website that agrees with what Google is looking for?
#1. Opening paragraphs should grab the prospects (audience) attention. They do not want to go through five paragraphs to find out what they are looking for. So in a nutshell - say it in two key-search-terms your site wants to come up for in a fifty to one-hundred word paragraph. Who you are, services or what you sell and why you would be the best business to deal with for their concern. Do not stuff this paragraph with key-search terms (Google will ding you on this also.)
a. include two key-search-terms
b. include your website title
c. include your company title if different
d. include your services or product line
e. very top of the page include your phone number
d. one statistic to prove overall importance
e. quick links to other pages in your website for detailed information
#2 In the second and following paragraphs find quotes regarding your subject - as to why your product is important or WHO thinks it is great. (one or two) and link to those who have first page rankings on the internet for an important key-search term you have. Not your competitor, but a blog or article that refers to your business subject. Include more detail links to other pages in your website on the subject you are writing to.
#3. Understand Google and other search engines dismiss you or rank you less when there is poor grammar, misspellings and dead links on your home page or throughout. It is amazing what these spiders pick up today. So take time to have someone else read your content for the following:
a. does it make sense - sentence by sentence
b. good grammar
c. good spelling
d. use of your key-search terms
e. correct links to references
We also found this article quite helpful.
#4. It is important to use photos on your home page. They should align with the subject - your product or service. They should also be tagged below with a key-search-term relevant to your website.
#5. In your paragraph give them the next step to get hold of you ... Give them reason to:
a. sign up
b. set the appointment
c. call you
d. e-mail you
e. ask for a white paper on the subject to be sent to their e-mail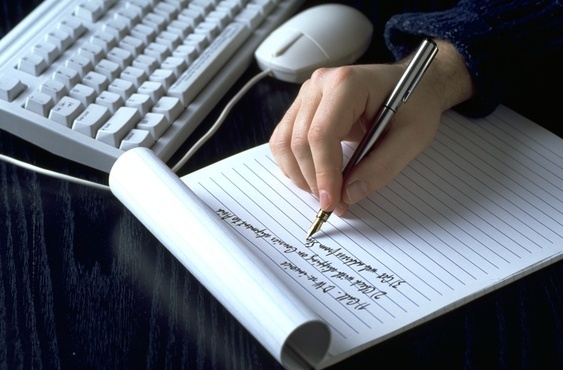 We found FIVER.com offers content writers for $5. and up
We also found industry specialist content writers at https://contentwriters.com/
Blog by LocalSEOexperts.biz, offering content writing services & SEO.
Author, Judith Rivers-Moore, CEO JR Publications, Santa Rosa, California, USA